For 53 years, family owned and operated Roymac Mobile Homes Ltd. has offered professional service, experience and knowledge in home building. Providing special services and rigorous quality assurance, Roymac offers you a variety of mini-homes, to suit your tastes and fit within your budget.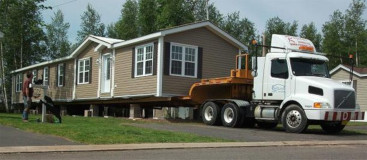 Roymac has developed many communities over the last several years, the most recent being Southgate Village. Located within the town of Amherst, Southgate is near Amherst's two shopping malls, restaurants and the new site of the Amherst Hospital. If you are thinking of moving to Amherst or purchasing a mini-home, check out Southgate Village!
Extraordinary Experiences
We're a highly collaborative and supportive team, coming together on every project to ensure our clients get the very best home buying experience.
We strive to go above and beyond for our clients no matter the challenge. We aim to deliver our very best work every single day across our services and sales.